Things can get tense when you are pregnant, especially when you have a toddler.
Dealing with a new baby AND a toddler can be frightening!
No matter the situation, adjusting the family to a new reality that includes a new family member can sometimes be challenging.
The first challenge is letting your toddler know you are pregnant, which is not easy!
Luckily, I've been through it already, and I've put together a guide that will help you.
Want to know how to tell your toddler you are pregnant?
Here are 10 ways, put in a simple manner that will help them understand.
---
How To Tell Your Toddler You Are Pregnant – 10 Ways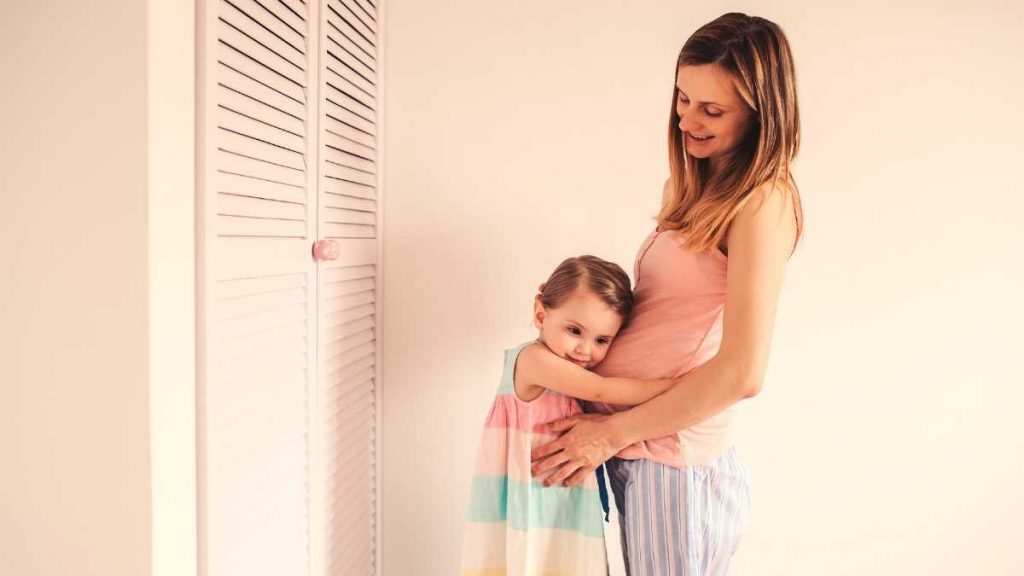 ---
Use a Doll
You can use a doll to help your toddler understand that you are pregnant.
Talking with your toddler about your pregnancy is very important. A doll can do the trick if you need an easier way for them to understand.
You can explain what having a baby with a puppet or doll means.
Start the conversation using a doll and work your way towards the goal.
Explain some of the changes they will see as your pregnancy progresses.
---
Use Videos
Kids quickly learn through visual tools such as videos and drawings. For example, you can sit with your kid and watch a movie appropriate for his age. A video with a baby crying, playing, or eating is a great way to announce a new sibling.
Several entertaining and educational videos explain pregnancy to children.
However, you must be ready for any question your child might ask to satisfy their curiosity.
Ensure these videos are age-appropriate!
---
Take advantage of Books.
Reading books is another effective method of breaking the news of your pregnancy to your toddler.
Storybooks with images can clearly depict what you want to tell your child.
These books help explain the process of pregnancy and can give your child a perception of what it means to be pregnant.
---
Get Scrappy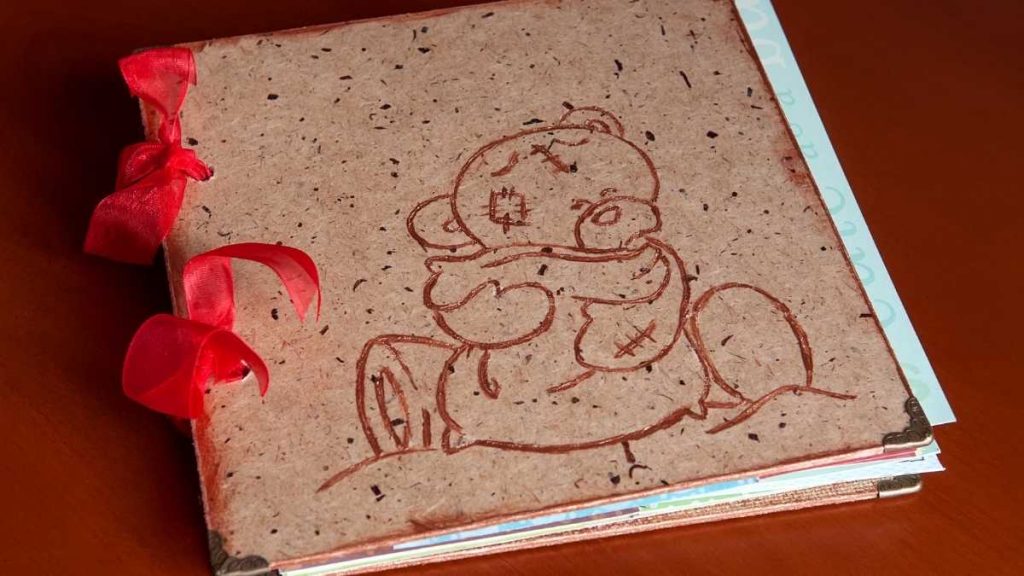 If you have many pictures and videos of you during your first pregnancy, it is time to pull them together!
You can use these to explain to your toddler how the pregnancy was with them.
Talk to them about what it feels like to have a child in mommy's tummy.
Encourage your toddler to put together a photo album containing your pregnant images.
You should also consider baby-inspired drawings or anything that marks your 9-month journey.
This is to make them feel engaged and part of the process.
---
Belly Up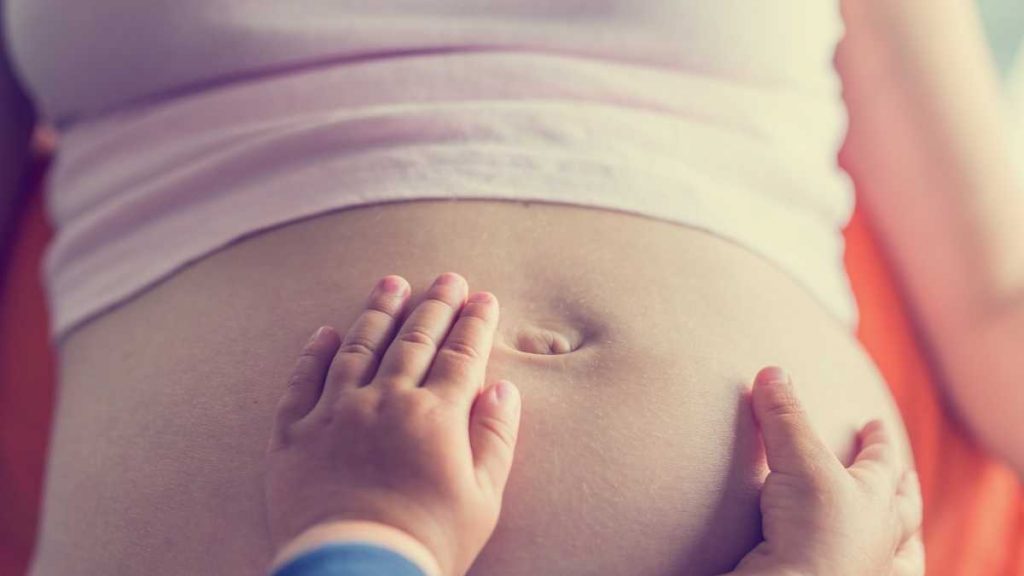 Another practical way to break the news to your toddler is by showing him your baby bump.
You can wait until your first trimester has passed before doing that.
If you have an older female adult at home, you can compare yourselves, so your child understands the difference.
Consider creating your pregnancy bump to show your toddler what it will look like. You could also encourage your toddler to wear a 'pregnant belly' too!
---
Go to The Zoo
It can be tough to explain certain things to toddlers.
During this stage, they tend to learn better through pictures and sketches.
You can take your kid to the zoo and show them different animals and their babies.
You can explain how a baby duck grows into a big duck. Then you can switch things to talk about your pregnancy.
I remember being at a zoo a few years ago and witnessing a turtle's conception! Luckily, it was before the kids, so I didn't have to explain what they were doing. So it is worth preparing yourself for that question, though.
---
Trip to The Doctor
A visit to your doctor can help your child understand your pregnancy better. When your child watches the ultrasound, it is something they will never forget.
It can also serve as an educational experience. It would drive your toddler to ask certain questions.
Interestingly, a big belly means little to a toddler, and is hard for them to translate to an actual baby. Therefore, the ultrasound session can put things into their proper perspective.
Showing them the ultrasound video makes them ecstatic as the baby moves on the screen.
---
Decorate your Baby's Room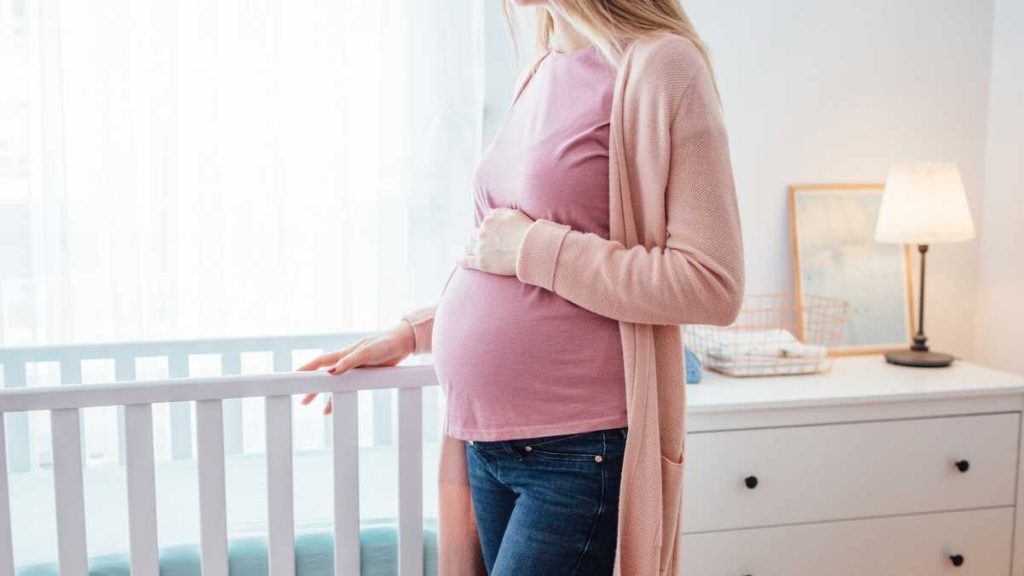 You can spice up things in a unique way. Decorating your baby's room can help paint the perfect picture.
You can ask your toddler to assist in getting your new room ready.
Maybe they could help to pick the color?
After setting up the room, work with your toddler to decorate the room with baby-related items!
---
Toddler Shopping Adventure for the New Baby
Take your toddler to shop for baby items; you can ask him to pick items for his new brother or sister in your belly.
Alternatively, you can select and ask him if he would like that particular item or not. For example, you can get a matching item for your toddler and unborn baby.
At times, they might want to wear both; you have to explain to your toddler that it belongs to their sibling.
---
Throw a Party – The Perfect Way to Tell Your Child!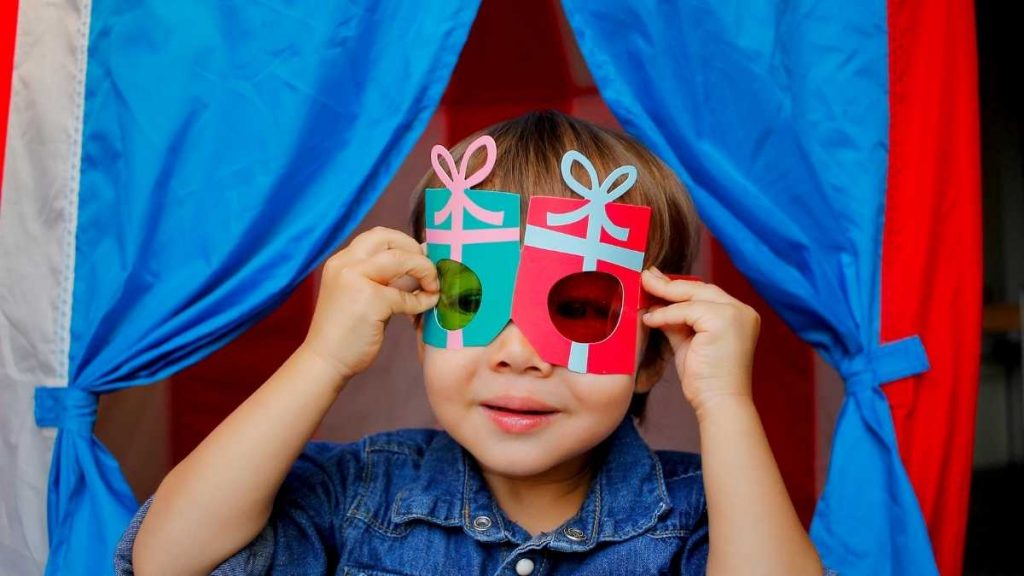 Why not throw a small party at home? It doesn't have to include the neighbors; it can be you, your spouse, and some relatives.
Decorate your home like a birthday party with cake and some drinks.
Telling your child, you are expecting a new child is something worth celebrating.
Throw the party and let your toddler feel the excitement. He will look forward to you having that baby.
Kids love a party, a great way to announce your soon-to-be-born baby.
---
Conclusion
Your work doesn't stop when you tell your toddler you are pregnant. Inevitably, questions will pop up, and worries might surface, especially if your kid is the curious type.
If the child begins to act randomly or gets upset, don't get surprised. This is expected since he tries adjusting to what he has just heard. Therefore, you must help manage such complex feelings before and after your baby is born in such a situation.
Therefore, as a parent, you must be supportive instead of punitive.
Consequently, pay attention to these slight changes. For example, the child doesn't have to be a toddler to get his desired attention.
With lots of love and a little understanding from you as a parent, you can help navigate this new phase in their lives as they prepare for a new baby.
Following one or some of the tips mentioned above, your toddler will understand what's happening when you announce your pregnancy.
Good luck!