Let's face reality, with life and work responsibilities constantly seeking our attention, it is hard allocating time to our loved ones.
Everything is moving so fast that you hardly have the recommended 8 hours of sleep. Therefore, worrying is understandable when you aren't spending adequate time with your children. However, despite how busy you might be, there is always a way to spend more quality time with your toddler.
Some parents like you feel guilty working full time or experience anxiety going to the gym or hanging out with friends. Stay-at-home parents flaunt videos and images of their children having fun to inflame the situation. However, don't despair because you can shuffle your work and spend quality time with your toddlers.
---
Why Spend Quality Time with Your Toddlers?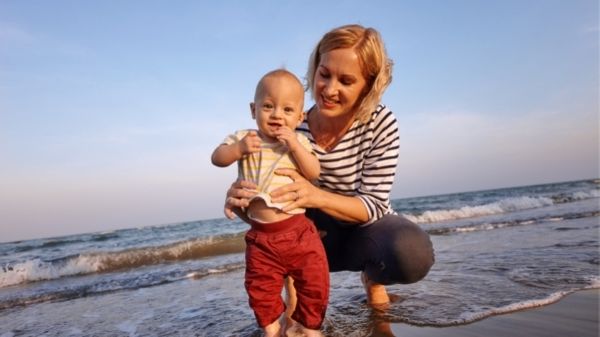 We live in a fast-paced world, and it is normal if you contemplate why spending time with your toddlers when you are providing the needed resources for them.
A recent study indicated that spending time with toddlers significantly impacts a child's behavior, academic achievement, and emotional well-being. In addition, family time influences their emotional and social development. Interestingly, it doesn't cost much to spend quality time with them.
---
How to get quality time with your toddler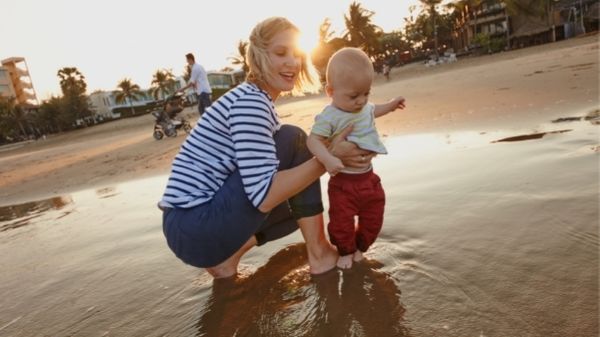 Just as food is vital to your body, your toddler needs to spend quality time with you and your significant other. A high-quality time is beneficial and creates a positive impact as they grow.
It is more important to spend that quality time and engage in common enjoyable activity rather than how much time you spend with them. If you are a first-time parent, here are essential tips to spend quality time with your toddler.
---
Create a Morning Routine
You want to get to work early, but you can allocate ten to fifteen minutes to have fun with them. You don't have to perform any particular task here. You can do anything, such as washing the dishes with them, bathing, folding the blankets, or praying together. Furthermore, you can turn tedious chores into something fun with your kids.
These little things can make a huge difference in a few years. It can become something your kids would remember – a memory of your influence in their life. But, of course, you don't have to do all these activities; you have to find one that suits your morning routine and do it daily.
---
Develop a Bedtime story routine
If you don't have time to spend with your toddlers during the morning, you can take advantage of bedtime stories. Nothing can beat telling a good bedtime story to your kids. It is one of the easiest ways to spend quality time with them. Whether a childhood story or fairy tale, you will always tune them to listen to you.
Besides using bedtime stories to spend quality time with your toddlers, you also help build their reading and listening skills. Furthermore, you instill good character into them through the stories you readout.
---
Try Pajama Walk
The hours before your toddler goes to bed can be pretty chaotic. However, it can also be another opportunity to get quality time with them. An effective technique to calm them down is to perform an evening pajama walk. Pajama walk creates special moments with your kids as you take your and their attention off the TV.
The idea behind the pajama walk is the process of getting them organized for bedtime. First, you have to get them ready – brushing their teeth, bathing, and putting on the pajamas. Then you place them on their tricycle or stroller as you slowly walk around the neighborhood.
After that, it's just you and your toddlers having a walk to bond better. It also works better if your toddlers find it hard to sleep at night as the fresh air puts the toddlers into a light trance and can make them feel sleepy.
---
Have a special Taco Night
Having dinner can be a special moment for the family; your kids would be more eager to have meal time with you. Make it a routine to have special pizza night, taco night, egg night, or pancake night. You don't have to go to a luxury restaurant; you can transform your kitchen into an Italian bistro.
Special dinner time can create an avenue to increase your kid's involvement in house chores. They can assume a bigger role and become more responsible grown-ups when it becomes routine.
---
Break Time
Everyone is busy with something; some parents have a hectic work schedule that makes it hard for them to see their kids. Are you in this category? You can take a break from work to spend time with your toddler.
A simple 15-minute break or an hour spent with your kids can make a lot of difference. In addition, spending time with your toddler provides relevant opportunities for them to learn and connect to their inner personality.
---
Create conversation
Notwithstanding how stressful or jam-packed your day might be, conversing with your toddler is important. Your toddler might not know how hectic or bad your day was.
However, they are glad their parent is back and want to seize the opportunity to play around with them. Therefore, don't deny them the chance to share how their day went and what they did.
---
Visit a recreational facility.
You cannot be that much busy that you forget to eat. For the sake of your kids, you need to allocate special time for bonding with them.
Spending time with your children can help build a lasting emotional connection. You can take them to the park or grow a tree together in your garden.
---
Play Games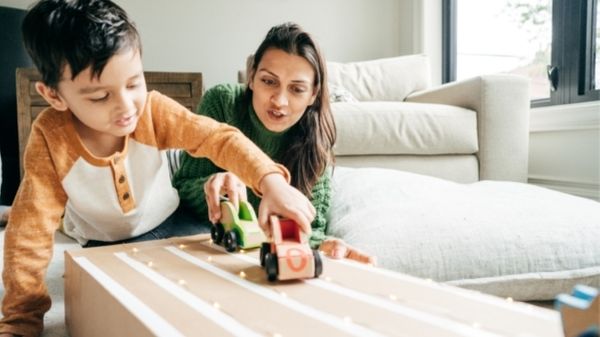 Suppose you want to paint a lasting picture of childhood memory for your kids. There is no better way to do it than by playing games. You can ask them what games they love to play or come up with an exciting game. Today, we have several video games that can help create quality time with your toddler.
However, it would help if you put these video games through the screening process because some cannot be suitable from an age perspective.
Depending on the game, some offer virtual reality since they mimic real-life activities, including skiing, baseball, dancing, bowling, and table tennis. You might not be interested in these games, but your kids can improve their mental capacity by playing them.
Nevertheless, you should set time limits for your kids not to become addicted to these games. Remember, virtual realities can take over your reality.
If video games are time-consuming, you can pique their curiosity with quizzes. You can craft exciting questions you think they might be curious to learn about. For instance, why is the sky blue? Why do cats purr when they are happy? Furthermore, alphabetic quizzes can improve them academically.
---
Conclusion
The importance of setting a timeframe to spend some quality time with your toddler cannot be overemphasized.
Whether a workaholic or a full-time parent, there are several ways to have a good time with your kids. For example, you can get them involved in gaming activities, walk through the park, read bedtime stories, or have a special dinner.
Family time is important for bonding and enjoying everyone's presence. Your toddler deserves time and attention.
Spending quality time with your kids helps improve their self-worth and boosts their emotional development.
If you think you have other ideas about how parents can get quality time with their toddlers, we would like to hear from you.